Welcome to EPS
Web Development & Design Melbourne, Australia
EPS' top tier eBusiness expertise, website design prowess, attention to detail and most importantly our customer service takes the best the Internet has to offer and applies it to our client's needs in a professional, cost effective and responsive manner.
We combine business analysis with leading creative website design skills and technical experience to provide you with the best possible return on your website development investment.
Our website design and development team based in Melbourne, Australia provide tailored services to maximize the potential of your online venture. With clients of all sizes across globe, you can be confident that you will receive the right solution for your business.
After 8 years of professional website design, development and consulting in the Internet industry we offer advice and services in 3 key areas to ensure your organisation can make the Internet work for you.
Don't hesitate to contact the EPS team in Melbourne, Australia to speak about your next project.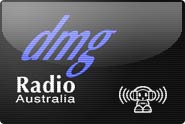 DMG Radio (Nova)
When DMG Radio needed to set-up their eCommerce infra-structure for the Nova Radio station network they came to EPS for development of their real-time payment gateway, call centre application and negotiations with the banks for the best merchant rates. More
---
---