Vision Developments - Equality - Integrity - Trust
Be the architect...of your own future
---
Top Navigation
---
---
Newsletter Subscribe
To receive our monthly newsletter containing the latest market information, tips and construction reports, please enter your name and email address below and click the submit button:
---
St Kilda Member Offer
Vision Developments is proud to announce its corporate partnership with the St Kilda Football Club for the 2005 AFL premiership season.
Click here to read more
---
---
Vision Developments Mission
At Vision Developments we believe in a holistic approach to both property and clients. The basis of this approach is:
To understand our clients' needs and wants and to provide property products to suit these.
To base our property investment on extensive research, professional advice and years of experience.
To build long term relationships with our clients and become their partner in wealth creation, by acting as an educator and facilitator in helping them achieve their investment and lifestyle aims.
---
Who are Vision Developments?
Vision Developments is a boutique property development and investment group, specialising in the creation of wealth through astutely planned property investments for private investors. We have developed and invested in more than $70 million worth of blue chip property in some of the most secure middle-ring suburbs of Melbourne. These areas provide good returns and consistent growth with less risk than the inner city and outer suburbs. Many of our clients have used Vision Developments as a starting point from which to build their property portfolios.
You may be asking, "What makes Vision unlike every other developer?" Our difference is that we share the profits from our developments by including instant equity on the valuation of the property. Having this in-built equity in combination with our unique purchase structures typically provides our clients with benefits of up to 15% on the property value.
---
The Team Behind Vision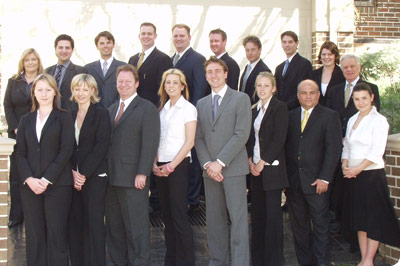 Vision Developments' team members are passionate property investors with decades of collective expertise in investment and development. We have our own group of quality builders and trades people to ensure our exacting standards are met every time.
We are professional investors and our clients invest with us in the knowledge that the directors and staff of Vision Developments are investing alongside them.