Vision Developments - Equality - Integrity - Trust
Be the architect...of your own future
---
Top Navigation
---
---
Newsletter Subscribe
To receive our monthly newsletter containing the latest market information, tips and construction reports, please enter your name and email address below and click the submit button:
---
St Kilda Member Offer
Vision Developments is proud to announce its corporate partnership with the St Kilda Football Club for the 2005 AFL premiership season.
Click here to read more
---
First Home Buyers
The Vision Contribution
Vision Developments now offers a minimum $12,000 in contributions for First Home Buyers to help you overcome many of the hurdles associated to purchasing a first home. These contributions can be up to $40,000 and vary with each individual development. For more details please click here
First Home Buyer Information Sessions
Are you unsure of the process and costs involved in purchasing a property? Not quite certain if you are eligible for the First Home Owners Grant? If you would like your questions answered then you should look at attending one of Vision's free information sessions. Click here for more details.
Complimentary First Home Buyer DVD
Are you interested in knowing more about the importance of purchasing your first home? Want to live in a more established area of Melbourne and not out in the sticks? This DVD outlines some options that are available to you. Click here to request your complimentary copy.
---
IS TIME RUNNING OUT?
AFFORDABILITY IS MAKING IT INCREASINGLY DIFFICULT FOR FIRST HOME BUYERS TO ENTER THE MARKET. IT MAKES SENSE FOR FIRST HOME BUYERS TO TAKE ADVANTAGE OF THE VARIOUS GRANTS AND CONTRIBUTIONS THAT ARE NOW AVAILABLE TO THEM AS THEY MAY NOT BE AVAILABLE FOREVER…
---
Low or No Deposit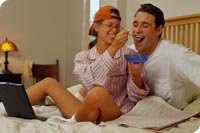 Are you looking for a home that you can afford that isn't out in the sticks?
Struggling to save a deposit like many other young Melbournians?
Are you tired of paying rent and funding someone else's mortgage? Well Vision Developments is now offering you the chance to get into a home with little or NO deposit by providing you with up to $40,000* in contributions towards your first home.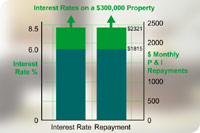 To find out more about this unique and limited offer, please contact us on 9880 7155 or register here to attend one of our free information sessions.
* Terms and conditions apply. Contribution amounts are dependent upon each individual development. Please contact Vision Developments for details on 9880 7155.
Do you want to avoid being stuck with high on-going interest rates?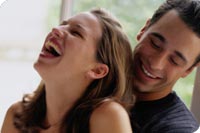 Some First Home Buyer Packages offering no or low deposit homes provide this option by locking you into a very high interest rate, a few percent above the market rate. At Vision Developments our expert consultants will work with you using Vision's unique finance strategies to ensure your purchase is structured in the best possible format. This means that you can benefit from a low interest rate allowing you to still have leftover funds to spend on the luxuries that are most important to you so that you can enjoy a lifestyle that suits your desires.