Vision Developments - Equality - Integrity - Trust
Be the architect...of your own future
---
Top Navigation
---
---
Newsletter Subscribe
To receive our monthly newsletter containing the latest market information, tips and construction reports, please enter your name and email address below and click the submit button:
---
St Kilda Member Offer
Vision Developments is proud to announce its corporate partnership with the St Kilda Football Club for the 2005 AFL premiership season.
Click here to read more
---
Past Developments
Are you struggling to save a deposit for a home of your own? Vision Developments is now offering Melbourne First Home Buyers a market first opportunity: to purchase a new home, with very little or no deposit, in an established area. Click here to find out more.
Looking for an exceptional investment opportunity? Are you interested in up to $70,000 of unlocked equity? Click here to find out more about how a Vision Developments investment can benefit you...
At Vision Developments our philosophy has always been to build long-term relationships with our clients and become their partner in the creation of wealth. We do this by acting as an educator and facilitator in helping you to achieve your investment and lifestyle goals. Click here to find out what makes Vision unique.
---
Other Past Developments

7 Kelba Street comprises three completed state of the art townhouses that have all the latest fittings to ensure the ultimate in luxury living.

Sutton street comprised two luxury townhouses and upon completion of the development

This development comprised three luxury townhouses, all on separate titles.
---
Moule Ave, North Balwyn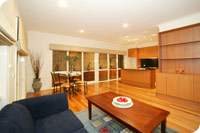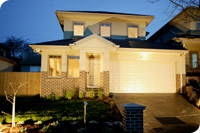 This development comprised three luxury townhouses, all on separate titles. They are located strategically in the sought after Balwyn North area, one of Melbourne's highest growth suburbs. These townhouses are open for inspection by appointment.