Vision Developments - Equality - Integrity - Trust
Be the architect...of your own future
---
Top Navigation
---
---
Newsletter Subscribe
To receive our monthly newsletter containing the latest market information, tips and construction reports, please enter your name and email address below and click the submit button:
---
St Kilda Member Offer
Vision Developments is proud to announce its corporate partnership with the St Kilda Football Club for the 2005 AFL premiership season.
Click here to read more
---
Property Investment
Interested in property with immediate equity?
Unlike most other developers, Vision Developments shares the profits from our developments, providing our investors with immediate benefits. We do this because our aim is to build win-win relationships with our clients that provide long term advantages for both parties. For more details please click here
Client Education & Information Sessions
Vision Developments is currently holding a range of information sessions for investors and potential investors. This service is an integral part of our goal to become an educator and facilitator to our clients, helping them to achieve their investment and lifestyle goals. For more details about these sessions please click here.
Complimentary Investor DVD or CD-ROM
Are you interested in knowing more about the importance of building wealth for your financial future? Would you like to know more about Visions' immediate equity offer? This DVD outlines these topics and more. Click here to request your complimentary copy.
---
INVESTORS & OWNER OCCUPIERS
LOOKING FOR AN EXCEPTIONAL INVESTMENT OPPORTUNITY? ARE YOU INTERESTED IN UP TO $70,000* OF IMMEDIATE EQUITY? CONTACT US TODAY ON 9880 7155 TO FIND OUT HOW ONE OF OUR INVESTMENTS CAN BENEFIT YOU.
---
Overview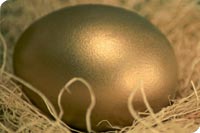 As you might be aware, your superannuation fund alone is unlikely to be adequate to support your lifestyle when you retire. By continuing to invest wisely in higher returning investments, you can take comfort in the fact that your retirement strategy will allow you to be financially independent. This ensures you are able to enjoy life with those that matter most.
You may be asking, "What makes us different from every other developer?". Our difference is that we share the profits from our developments by including instant equity on the property value. Having this in-built equity in combination with our unique purchase structures typically provides our clients with benefits of up to 15% on the property value.
An example of this is a three bedroom townhouse in Mont Albert we have recently offered our clients for sale at $480,000, which has been independently valued at $550,000. That's $70,000 of immediate equity in this investment.
If you are interested in taking advantage of these special offers and more, become a member or client of Vision Developments today by emailing us or call our sales team on 9880 7155.